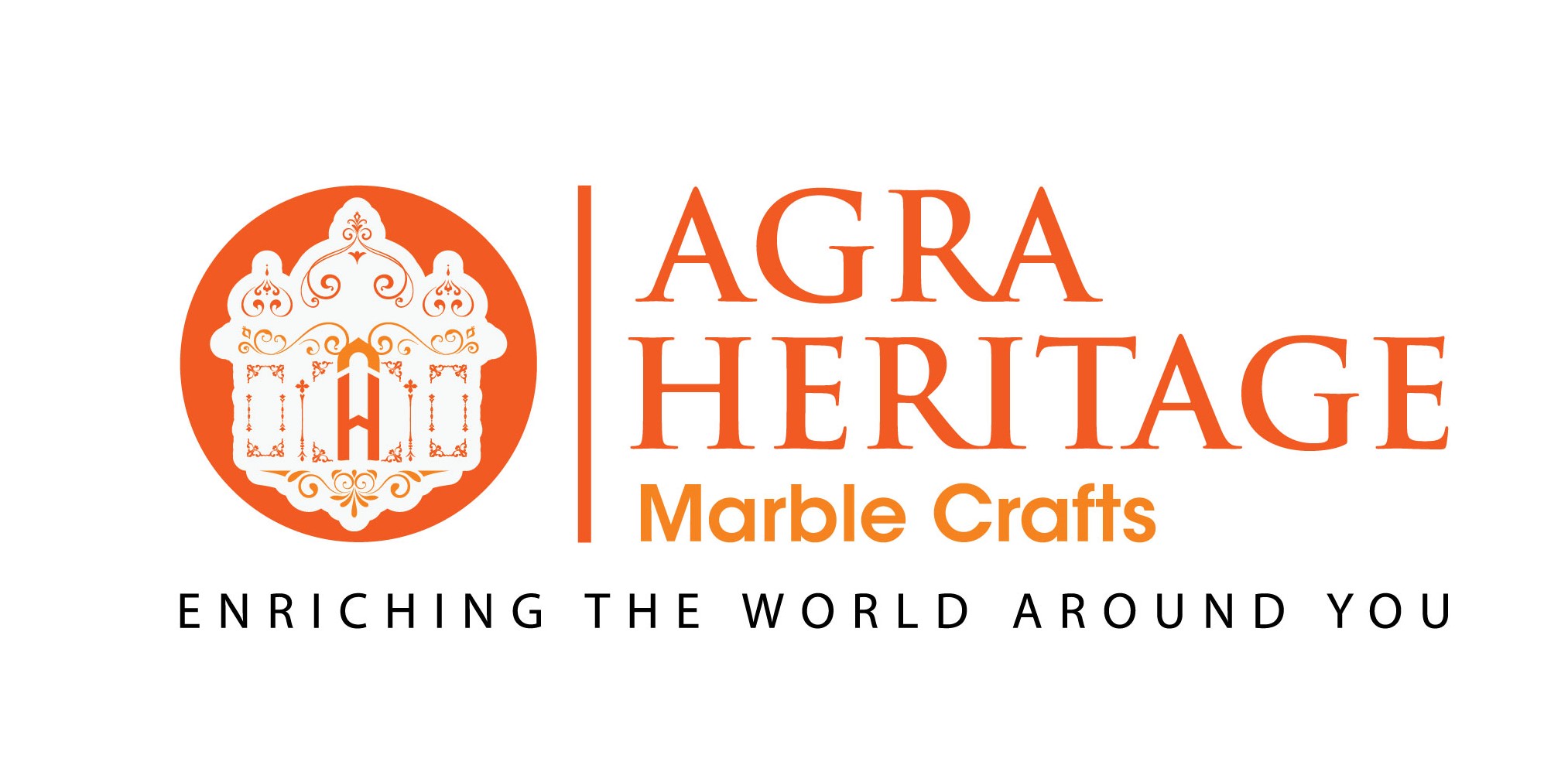 We offer you the widest range of marble products you could have ever dreamt of. Discover a different world our art and creativity with us Agra Heritage Marble Crafts boasts of an exquisite collection of marble souvenirs and home decor items. From wall hangings to figurines, sculptures, marble jewelry boxes, marble coaster sets, marble soap dishes, marbles pen holders, marble hand painted clocks we have everything you could have asked for to add that touch of royalty and elegance to your home or any other space. Whether it is personal gifting or corporate gifting, our superb products are sure to spoil you for choice. Explore our online range and grab the product of your choice.
Versatility of marble
The variety of products which can be built with marble is just huge. Marble is a wonderful material recognized for its durability, hardness, smooth texture, and beautiful natural hues. In fact, the kings and the rulers of the bygone era seemed to have fallen in love with marble. Taj Mahal is a testimony to the beauty and grandeur of marble. It is a monument of love built- in pristine white marble by Shah Jahan in memory of his beloved wife Mumtaz Mahal. So, you can very much understand the appeal and charm of this wonder product. This shining stone is used extensively for construction purposes and creation of crockery items, sculptures, decorative and other functional products.
Marble Handicraft items
At Agra Heritage Marble Crafts you will get almost every conceivable product of marble. From marble ash tray to marble chess set, marble bathroom accessory set, marble wine glasses, marble wash- basin, marble white mandir, marble flower vase, marble mortar pestal, marble table base, marble table tops, marble soap dishes, marble incense stick holders, marble aroma oil burner- the list is just endless. The carefully curated collection of marble products with us provides you an amazing opportunity to gift your near and dear ones the gems of its kind and then enjoy their appreciation and admiration.
So, if you are looking for an eclectic range of marble products at affordable rates you must visit the website of Agra Heritage Marble Crafts. We are the name to reckon for best quality and excellent finish. The products are made by some of the best artisans in the country using superb cutting and polishing techniques. We are committed to providing the finest quality products at the most reasonable prices. Within the shortest possible time, we will ship you the product which you have chosen at no extra cost. You can pay via your credit or debit card using PayPal and Bank swift transfer. Read the terms and conditions and return policy before you make any purchase. The pictures on the site provide a fair idea of how the product looks in real.
The dimensions are mentioned in the product profile so that you know about the exact side of a product.
We at Agra Heritage Marble Crafts offer a clear affirmation of the best quality and attractive designs.